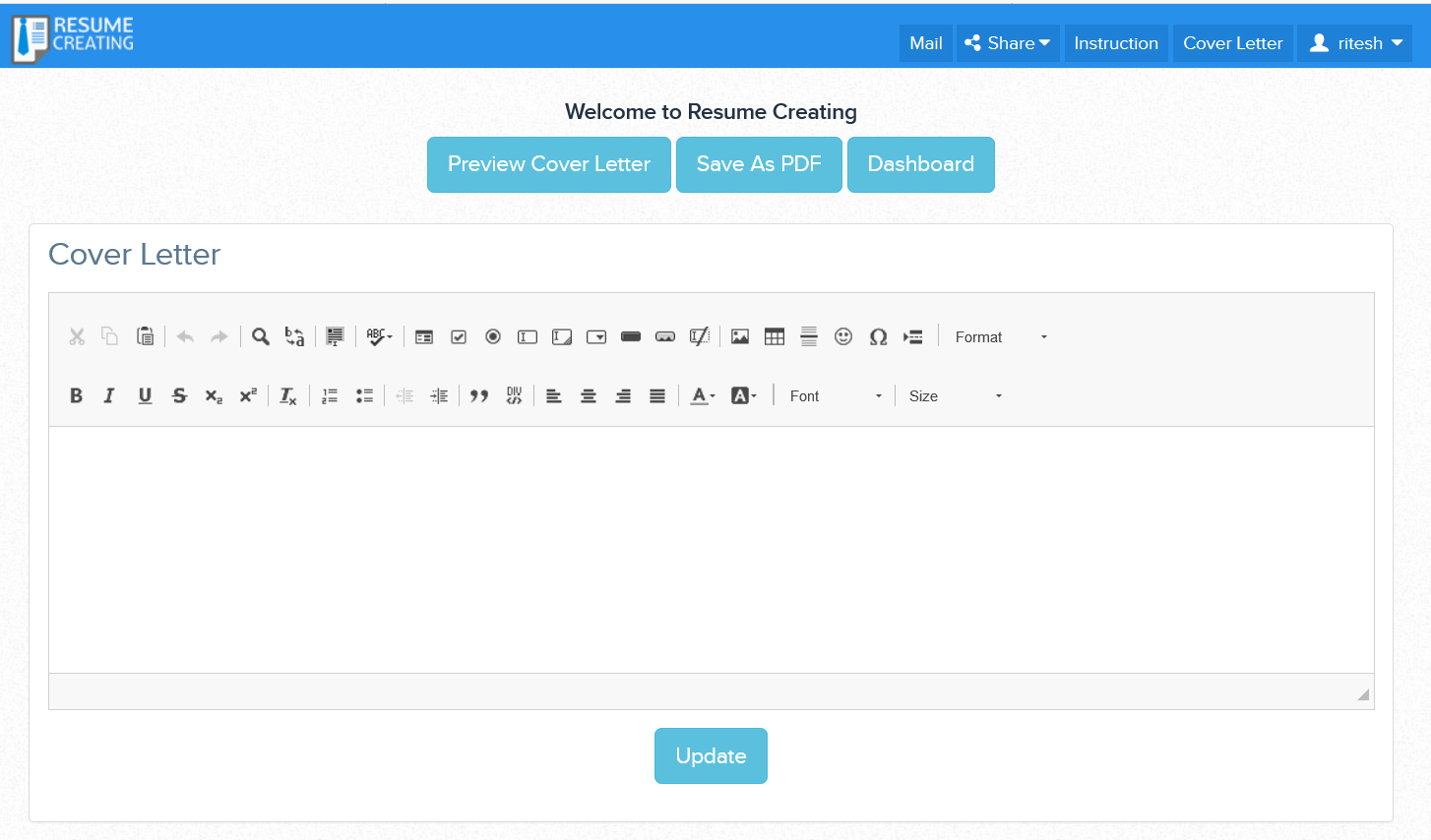 Writing a resume is a challenging task. While internet search provides many writing tips, but step by step process uncomplicated descriptions are rare. Here's one such guide from our experts if you are considering writing a resume from scratch. Although, we recommend that you try our simple, clean and hassle free resume creator.
Back to the guide, let's first understand the concept behind a resume.
Your resume is an advertisement of YOUR skills,career history and achievements. The goal is to impress recruiters/hiring managers to grant you an interview. Hiring managers are attracted to well-formatted resumes with attention-grabbing details. Studies show that, "8 out of 10 resumes are discarded with only a 6 second glance." So to get noticed and not junked the resume has to be designed carefully and well.

"A guiding principle of the resume writing profession is that there are no hard and fast rules."
Step 1: Select Format
There are 3 popular choices: Reverse-Chronological, Functional, and Combination. Each format has their own pros and cons.
I. Reverse-Chronological
This is the most popular and traditional format. Chronological format is flexible and can be used for applicants with any level of experience.
Useful if:
want to highlight job promotions.
want to apply to a job in a similar field.
Don't use,if:
have major gaps in employment history
changing career path
change jobs every few months.
II. Functional
Functional format focuses on your abilities and skills. Since it heavily emphasizes the applicant's qualifications, functional format is more suitable for those with expertise with or without lot of work history.
Useful if:
have gaps in employment history.
changing career field.
want to highlight a specific skill set.
Don't use,if:
entry level candidate that lacks experience.
lacking skills
III. Combination
Combination format merges features from both chronological and functional formats. Like the functional format, it focuses on specific qualifications, yet the body of the document contains professional experience similar to chronological format. This format is generally reserved for those with a great deal of experience in a particular industry.
Useful if:
want to highlight a developed skill set within a specific career.
want to change career path.
Have subject matter expertise
Don't use,if:
want to highlight education.
lack experience.
entry level candidate.
Step 2: The Order of Information
I. Contact Information
When listing your contact details you should follow this order:
Name (largest font on page)
Mailing Address
Telephone Number
Email Address (make sure it's appropriate)
Link to LinkedIn Profile
Also, do not add the contact information in the header as applicant tracking systems may not be able to read it.
II. Choose a Resume Introduction
There are 3 choices for resume introduction: a qualifications summary, career objective, and professional profile. The goal of all three is to highlight your skills and experience relevant to the job.
Qualifications Summary
The qualifications summary is a bullet point list (ranging from 4 to 6 points) of your most outstanding career achievements.
Useful if:
applying to a job that requires specific skills.
have a lot of experience in the industry.
Have multiple skill sets.
Don't use,if:
lack experience.
entry level candidate that lacks specific skill sets.
lack notable achievements.
Career Objective
A career objective, is a 2-3 sentence statement that provides an overview of your skills and experience. This resume introduction is best for entry-level candidates.
Useful if:
entry-level applicant.
don't have in-depth experience in the industry.
recent college graduate.
Don't use,if:
have industry-specific skill sets.
changing career paths.
writing a cover letter.
Professional Profile
The professional profile is the most flexible of the three styles as it can be formatted as short paragraph of bullet-point list.
Useful if:
Notable achievements in past experience
applying to a position in the same industry
have a special area of expertise
Don't use,if:
entry-level applicant
recent college graduate
lack notable accomplishments
When deciding what skills to add to either of the 3, try to use words common in the industry.
III. Professional Experience
In this section, you are proving the skills you have listed in the qualifications summary or career objective. Sometimes this section may be labelled as "Relevant Experience," or "Work Experience".

List your work experiences in reverse chronological order and only list experience that is relevant to the job you are applying for.
For each company create a heading including the company's name, city & state, your title, and the dates of employment (month and year). If you are still currently working at a company, you can simply write "month, year-Present" for the employment dates.
Each experience should have around 3-5 bullet points of your main duties and achievements.
3 Parts of a strong bullet point:
IV. Education
Main points to include in your education section:
The names of your university, community college, or school,
Location(city, state), Date of graduation (month, year),Degree
V. Additional Sections
Certifications
This section is the most important of the other sections you can include, but adding a certifications or licenses section is largely dependent on your industry.
Publications
Adding a publications sections is relevant for applicants who have published articles that are relevant to the job they are applying to. List your articles in reverse chronological order by publishing date. Choose the referencing style that is appropriate to your discipline. It also acceptable to add works that have yet to be published. You may label these as "Works in Progress" or "Submitted for Publication."
Awards/Honors/Activities
Adding relevant awards and activities helps you stand out from your competition.Here are some items to consider adding:
Grants
Academic Honors
Scholarships
Volunteer positions
Professional Affiliations
Technical Skills
Some careers, such as those in the IT or Engineering fields, require specialized knowledge and hands-on skills. Within the IT industry, a software manager's responsibilities will differ from company to company. A technical skills section is helpful in showcasing your knowledge of specific systems.

To prevent this section from taking up too much space, try breaking up this section into categories and list your skills within each. For example:
Software: Proficient in Microsoft Office Suite, Visio, and Oracle
Programming Languages: Excel at HTML, C++, and Python
Additional Skills
An additional skills section is a short and concise list of skills relevant to your industry. This section is similar a technical skills, but is often used for industries that do not specifically require advanced skills.
What to include:
Fluency in a second language
Knowledge of computer applications
Ability to operate heavy machinery
What not to include:
Generic statements
Unrelated skills
Step 3:Resume Styling
I. # of Pages
Some discourage applicants from going over one page, while others argue that in some instances it is acceptable. The bottom line is this: if you have information that is highly relevant to the position you are applying for then go ahead and add an extra page.
II. Font and Sizing Dos and Don'ts
Dos
Choose easy-to-read fonts
Use the same font throughout
Change sizes in descending order for your name, headers, and bullet points
Choose a font that fits with the text sizes you've chosen
Don'ts
Don't choose small sizes to fit everything on one page
Don't pick wacky fonts
Don't have one uniform text size throughout
Don't go below 9pt
Don't spend too much time on choosing a font
For sizing, many resumes follow a 24, 12, 10 format. This means that the name is 24pt, the body headers are 12pt, and the bullet points are 10pt.
III. Lines
Lines are great to use to help break up the resume and allow potential employers to better process the information. Line breaks commonly begin after the career objective or qualifications summary. From there, they are used to break each subsequent section.
IV. Margins
One inch margins are most common.Be cautious when reducing the margins. If they are too small, your pages will look overcrowded. To be safe it is recommended not to go below .5".