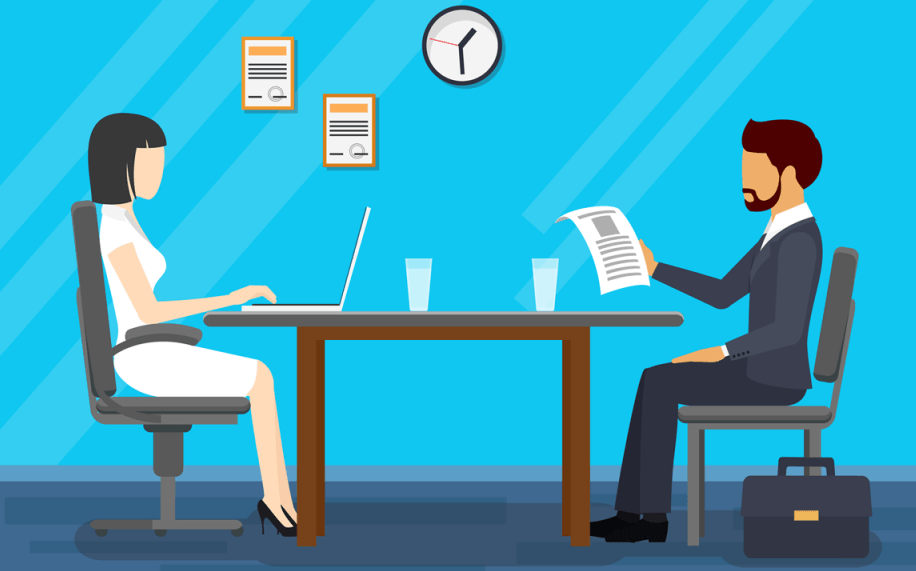 To give an interview firstly you need to be confident and just try to be yourself. Secondly try to wear clean and formal clothes and dress well so that it can create a good impression on the interviewer. While sitting on the interview room keep your phone off or silent so it doesn't make any disturbance. Get all your important documents, certificates, and degrees with you and arrange it well in file. It will make you look more organized and dissent person. Before going for an interview you need to get all the information about the company like – what is the goal of the company, how many employees are working there, companies recent profits and losses, company targets and achivements etc… and yes don't forget to check all the recent updates of the company in the social media it will really help you to knowing more about the company.
Well after getting all the information of the company you need to prepare yourself for the questions for the interview.
Some questions with examples :
Hello, how are you doing ?


Tell me something about yourself ?


Why you want to work for this company ?


What salary you expect ?


What is your expectations from this company ?


Why the company should hire you ?


What are your strengths ?


How long can you commit to work with us ?


Would you like to ask us anything ?


What do you know our company ?