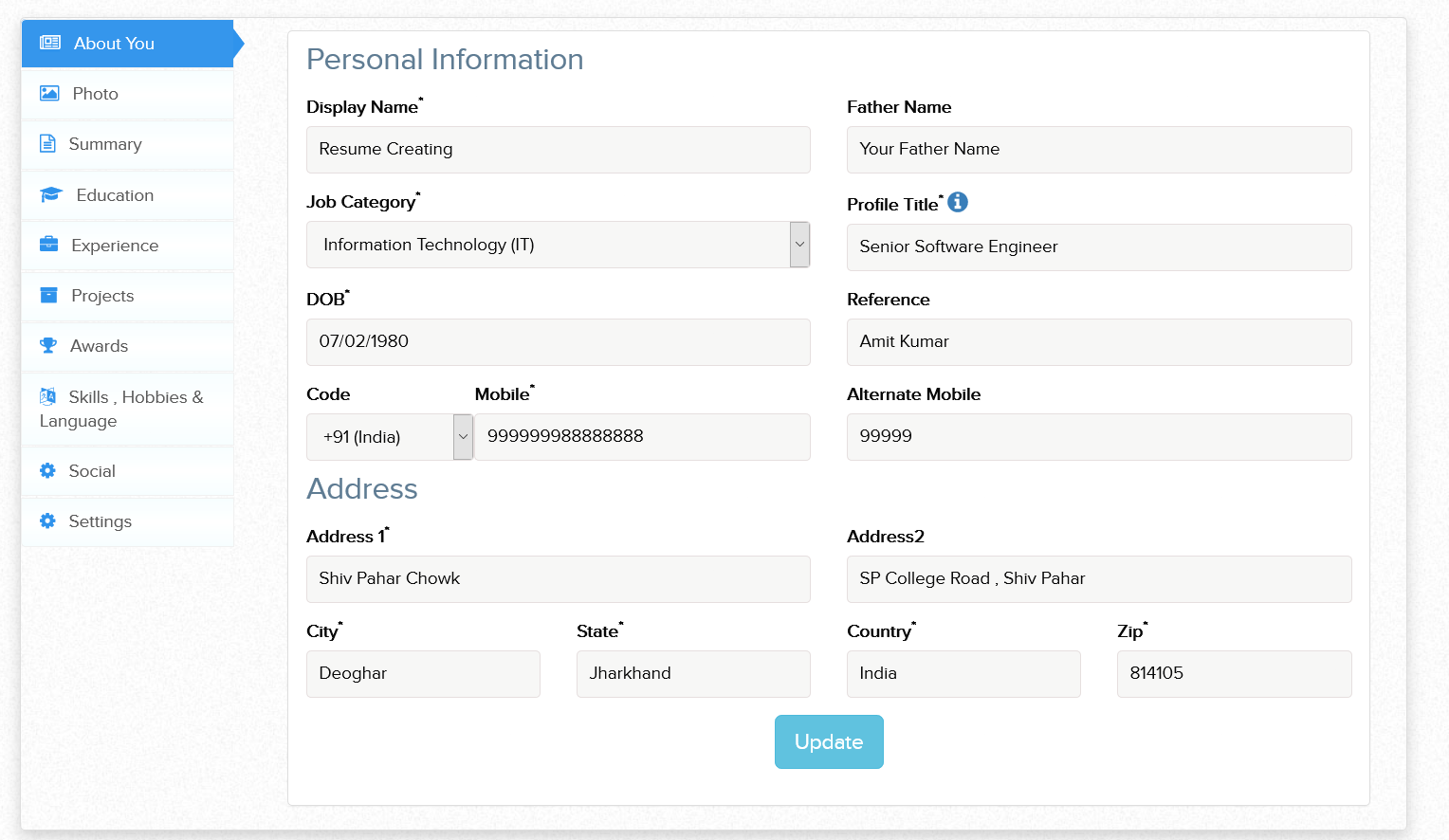 When you're looking at many job postings every week, it's easy to get confused between the different skill and qualification requirements from each employer.
It certainly takes a lot of time and effort to write a customized resume, summary, and cover letter for every single position.That's why many jobseekers simply email the same resume, summary, and cover letter to every job opening. But it's not a smart move because this practice decreases their chances to stand out from the crowd and get selected.So its super important that to write a resume, summary, and cover letter that fits the job you're applying for.

It's not needed to totally redo the entire resume, summary, and cover letter for every job. But it must be modified absolutely so that the application answers the basic question every employer is thinking when they're reading a resume:
"Why do you think you're the perfect fit for this job?"

And the best way to answer would be in the form of a customized resume, summary, and cover letter.
Here are three simple steps of how to customize your resume, summary, and cover letter to any job.
Research the company
Luckily, in the age of the internet, research is easy. Companies share their corporate culture, values, and mission with everyone online.
You should be able to get all the information you need from a quick read through their "About Us" website page, their Twitter feed, and the original job posting.
Take notes:
Do they seem traditional or modern?
Do they use formal language or conversational language?
What's their business?
Do their employees have things in common with each other (diverse culture or a single community)?
This information is crucial for the second step.
Modifying Your Resume, Summary and Cover Letter
Use your research to identify what the employer is like, as well as what type of skills,qualifications,and roles they would want to hire for. For example, are they modern employers or startups looking for energetic and informal candidates? Or are they traditional types looking for professional and mature candidates?
Accordingly,modify your resume, summary, and cover letter to create the right impression.While it's important to highlight your skills and qualifications,but you should never overdo it.
Keyword Usage
Employers always use keywords in job postings that they want to see in your job application.
Select up to three of the most important job specific keywords and use them in your resume, summary, and cover letter. But again, don't overdo it.
Show the employer that you care enough to take the time to customize your job application to their posting. It's not easy to do but the easiest way you can convince them to give you a chance – or even a job.