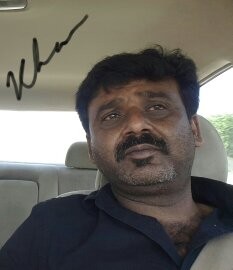 Mohd Athar Ahsan khan
M.A.A.Khan
atharb2@yahoo.com
7351628881 , 9027188881

A challenging position in a competitive environment where I enhance my skills and strengths in conjunction with the companies' goals and objectives And the strong thing in me is that the way i use my logical solutions which is damnedest. I believe to work with team.
Idea Celluler
May 2005 - July 2007
Sales exucutive
I work in Idea company in India.
Essential L.L.C
Aug 2009 - Aug 2012
Foremen
Essential L.L.C
Aug 2012 - Aug 2014
Archives Clerk
I work with Essential as archives clark in Ajman U.A.E I have light Vehicle UAE driving license also.
Highschool
Jan 1986 - Jan 1987
Muslim Inter college
Intermideat
Jan 1990 - Jan 1991
Muslim Inter college
Civil Defence
June 2010 - June 2010
Ajman civil Defence
Administrative
,
Planning
,
Driving
Name
:
Mohd Athar Ahsan khan
Father Name
:
Mohd Akbar Ahsan khan
Address
:
10 Awar Zindyan Upper kote Near kali masjid , Buland Shahr , Utter perdesh , India , 203001
Language
:
Hindi , English , Urdu , Arabic
Hobbies
:
Driving is my passion